Welcome to NW!
---
Welcome to Ninja Way! The site is currently open for roleplaying, though you can expect updates as the site progresses. Be sure to read over the systems and the rules to have a clear understanding of how things work here. Again, welcome to Ninja Way and if you have any question just ask a member of staff.


- NW Staff
Site Links
---
If you're new to the site and feeling a little overwhelmed, feel free to browse the links below and get a feel for the site's rules and systems.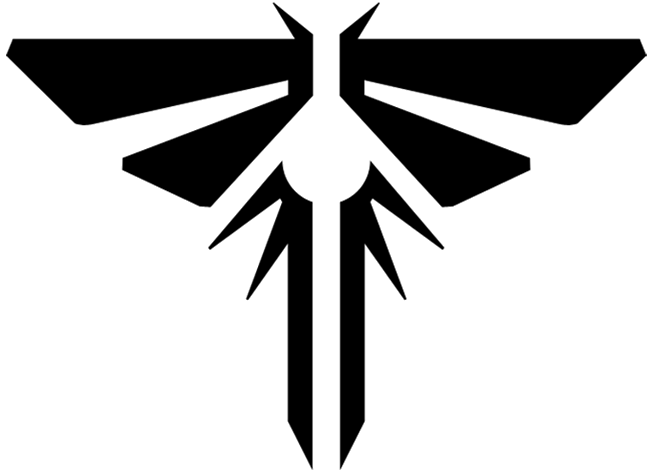 Kekkai Genkai/Bloodline Name
:
Hotaru no michi
Location
:
Land of the Wind
Kekkai Genkai/Bloodline Description
:
Family Symbol: All members of this Bloodline have a birthmark that looks the same on all of them. Though the location of each one of the tends to change location depending on the person if you have any ounce of this Bloodline in you. This symbol will be located somewhere on your body. This is how members of this bloodline are able to tell their relatives.
Kekkai Genkai/Bloodline Ability
:
All members of this bloodline all have the fire and lightning element. This is due to the fact of their KKG to control fire/Lightning bugs known as fireflies. These members when born all have a special birthmark on their body that resembles their family symbol. This actually being a very special seal that all members with the KKG are born. With this seal the Hotaru clan members have now become host to a very special bug known as the Photuris Firefly. Now through the use of Jutsu the Hotaru members are able to expel the fireflies that their body constantly creates by opening up special pours to release these devastating bugs. Now these bugs can be used for all different types of purposes, whether it be tracking people or gathering information. Or even for combat through the use of offensive or defensive moves
Resistance: Due to the fact that the Photuris does live inside of the body of its host, the members of the Hotaru clan have become able to have a higher resistance of the fire and Lightning element due to the fact that the Photuris do have the ability to become on fire, or even become shocking.
Photuris: The Photuris is a very large firefly, being about an inch long. They are a carnivore's bug eating all types of things even devouring the flesh of humans that get in their way. It is said that if enough Photuris are around that they could devour the flesh of one human being in minutes. Though on top of eating meat the Photuris also feed off of Chakra so that they may strengthen themselves. Now Photuris males and females both look different. Males are what one would refer to as a Firefly, while females are what one would prefer to as a glowworm. Each having their own uses to their ninja.
Chemicals: The Photuris have multiple chemicals inside of their body that can be used for combat, or even healing. These chemicals can easily be shot from their body to help ninja track enemy's or even distract opponents, as well as cause damage. As these chemicals tend to be very burning when they make contact with skin.
[All abilites of Bugs are used threw jutsu only]  
Last edited by Elendril on Tue Dec 15, 2015 4:21 pm; edited 2 times in total

Elendril







Posts

: 53


Join date

: 2011-02-26


Age

: 22




Elendril







Posts

: 53


Join date

: 2011-02-26


Age

: 22



Resistance: Due to the fact that the Photuris does live inside of the body of its host, the members of the Hotaru clan have become able to have a higher resistance of the fire and Lightning element due to the fact that the Photuris do have the ability to become on fire, or even become shocking. 

~What rank jutsu for these are they resistant to? Or is there there a damage reduction percentage?

Photuris: The Photuris is a very large firefly, being about an inch long. They are a carnivore's bug eating all types of things even devouring the flesh of humans that get in their way. It is said that if enough Photuris are around that they could devour the flesh of one human being in minutes. Though on top of eating meat the Photuris also feed off of Chakra so that they may strengthen themselves. Now Photuris males and females both look different. Males are what one would refer to as a Firefly, while females are what one would prefer to as a glowworm. Each having their own uses to their ninja. 

~Just to be clear. Any form of use of your bugs will require a jutsu cost. Even free-hand. This rule applies to Aburame and other similar bloodlines. Considering they are basically piranha, I will require some for of scale that says how large a swarm is needed to devour people. Also I need you to specify all materials it can eat through. If its only non-organic (metals mostly) then fine, if not, elaborate and explain why.



Chemicals: The Photuris have multiple chemicals inside of their body that can be used for combat, or even healing. These chemicals can easily be shot from their body to help ninja track enemy's or even distract opponents, as well as cause damage. As these chemicals tend to be very burning when they make contact with skin.  

~I need each thing that this chemical can do put in jutsu format and jutsu cost to make it happen. Also is it permanent? Can it be washed off? Give more details.

From what I can tell you have a lot of perks for the clan.

~Resistance needs a flaw. I would suggest being less resistant to your elements opposites. However, if you have something better we can discuss it.

~The bugs are fine besides my previously stated issue only assuming they have a weakness to counter their resistance.

~Chemicals must be put into jutsu format. They wont require a weakness

Bastian

Admin





Posts

: 207


Join date

: 2015-12-08




Elendril







Posts

: 53


Join date

: 2011-02-26


Age

: 22





Similar topics
---
Permissions in this forum:
You
cannot
reply to topics in this forum